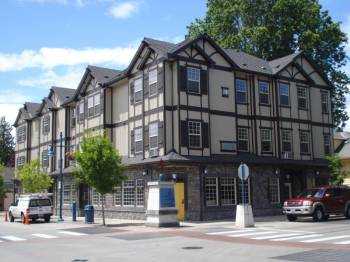 Overview
Sherwood is quickly becoming one of the most sought-after communities to live in the Upper Willamette Valley. A diverse blend of rural and urban Western Oregon, Sherwood offers the best of both worlds. This city of approximately 20,000 is centered around the historic Old Town district, which is home to countless restaurants, shopping centers, boutique shops, entertainment districts and more. Chosen by CNN Money Magazine as one of the 20 top places to live in America in 2007, it comes as no surprise that Sherwood has quickly become such a desirable area for locals and those looking to relocate to the Portland area. Located just a short drive from downtown Portland via 99-W and only two hours to the Oregon Coast and Mount Hood, Sherwood is ideally situated for the prospective home buyer looking to enjoy all the Pacific Northwest has to offer.
Sherwood Listings
Under $100,000 $100,000-$200,000 $200,000-$300,000
$300,000-$400,000 $400,000-$500,000 $500,000-$600,000
$600,000-$700,000 $700,000-$800,000 $800,000-$900,000
$900,000-$1,000,000 Over $1,000,000
Neighborhoods
Sherwood boasts an array of different neighborhoods and subdivisions suited to each individual's home buying needs. Neighborhoods include Arbor Lane, Arbor Terrace, Copper Ridge Estates, Crestwood Heights, Estates at Parrett Mountain, G & T Terrace, Georgetown Estates, Highpointe, Hunters Ridge, Kruger Road, Labrousse, Ladd Hill, Madrona Village, Mcfall Estates, Meadowbrook, Old Town, Pinehurst Estates, Renaissance Park, Sherwood Meadows, Sherwood View Estates, Sky Ridge, Sun Ridge, Vintage Creek, Vintner Creek, Wildflower Village, Woodhaven, and Wyndham Ridge.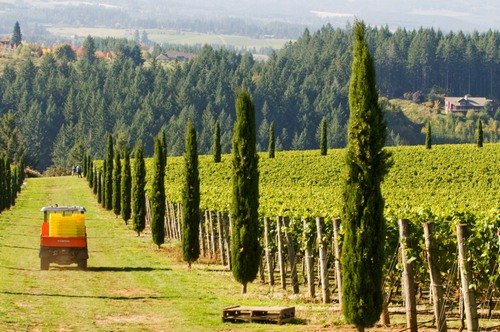 Events
Home to countless celebrated events, Sherwood is a great town for those looking for a sense of community and fun. From May to September, the Sherwood Saturday Market takes up residence in the historic Old Town District every weekend to offer a diverse collection of different goods, entertainment and food. Every year in July countless locals visit the Robin Hood Festival for a taste of Renaissance fun. Pix on the Plaza offers free screenings of family-friendly movies at Cannery Square Plaza. If music is more of your thing you should check out Music on the Green at Stella Olsen Memorial Park in July and August.
Schools
Elementary School: Archer Glen, Edy Ridge, Hopkins, Middleton and Sherwood Charter School
Middle School: Laurel Ridge Middle School and Sherwood Middle School
High School: Sherwood High School
See the Sherwood School District Website
Zip Codes
97140
You May Also Like